So, does size really matter? This long lasting debate may never be settled. Some people will say size doesn't matter, others will disagree. However, at rSmart the bigger the better. Still confused? Well as the comedian, Kevin Hart would say, "you gone learn today".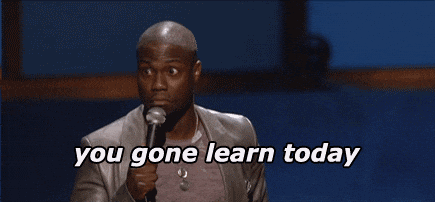 Over the last eight months, rSmart has seen a surge in users and customers engaging with OneCampus, the next-gen portal solution. With the recent feature enhancements  to OneCampus, including the Banner and Canvas connectors and the availability of an App, OneCampus has gone from the new kid on the block to an overnight celebrity. This is huge for OneCampus. Pun intended.
You may be asking, why is size so important for rSmart? At rSmart, our promise is to modernize campus technology and simplify campus life. We do this today by helping students find success through their school-specific OneCampus portal.  The more universities and colleges that use OneCampus, the more students we can reach. Simple math, right?
Today, OneCampus has more than 3,000 concurrent users spanning more than 80 college campuses in the U.S. and Canada. Talk about packing weight, am I right?
Since January 2017, schools that have joined the OneCampus community include:
Unlike archaic campus portals, OneCampus is a next-gen portal solution, providing a Google-like search allowing students, faculty, and staff to quickly locate and access campus services, including grades, calendars, email, events, curriculum, tutoring services and so much more.
Craig Meirick, Director of Computer Information Systems at Northeast Iowa Community College explained, "Our previous portal was very limiting. It had several applications built into it, and it wouldn't allow us to bring in new resources like a different email system or learning management system. With OneCampus, we now have the flexibility to choose whichever resource we think will be best for our students, and we can make it accessible to them anytime, anywhere. We also appreciate the responsive design, the mobile-friendly interface, and the simplicity of the system. With OneCampus, we can point students to one location where they can search, click, and go. It's that easy.
We realize size matters for you too and that technology platforms can stretch even the largest university budget. You won't find that with rSmart. We build smart solutions at affordable prices. Simplifying campus life shouldn't break the bank. Don't just take it from us, experience OneCampus for yourself and see how you too can simplify campus life and make our community of OneCampus users even bigger.
Learn more about OneCampus today in our quick, two-minute video.